Actún Can Caves Tours and Activities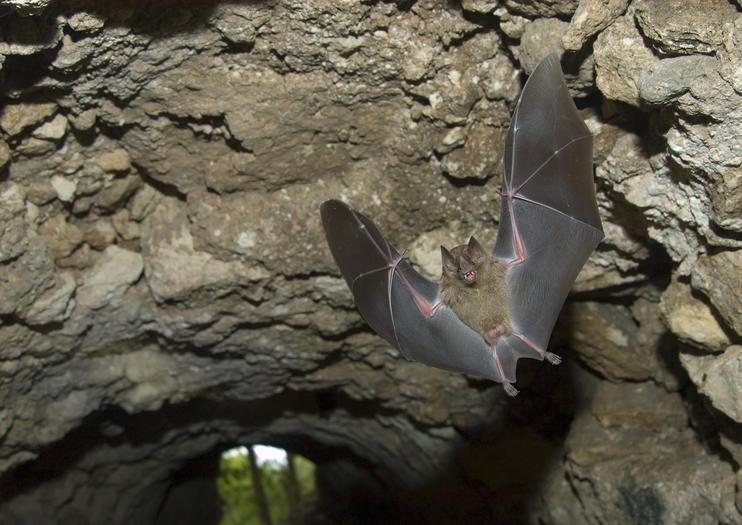 The limestone bedrock beneath the Petén has been carved by water into beautiful caverns, several of which can be visited. The most impressive and convenient in the Petén are just minutes from Flores.

The Aktún Can Caves, also called La Cueva de la Serpiente ("Cave of the Serpent," in Mayan and Spanish, respectively) may have once been home to a giant snake, or were perhaps a shrine to a Mayan snake deity. A sign at the entrance assures visitors that there are currently no snakes on the premises.

Instead, visitors will find an underground waterfall, as well as stalactites, stalagmites, and other unusual rock formations with names that are an excellent clue as to what they supposedly resemble: "The Thinker;" "Elephant Foot;" "The Stone Rose;" "God of the Rain;" "Virgen de la Grotto;" and many more. It's a dark, cool, relaxed way to pass a couple of hours.
Practical Info
Serious budget travelers consider the Actún Kan Cave to be "walking distance" from Flores, but it's about three kilometers in the sticky heat—you may want to hire a tuktuk (three-wheeled taxi) to the entrance instead. Ask for "las grutas." There is a small entry fee.

Several Flores operators sell tours to Actún Kan; those that offer excursions to other area caves may tell you that Actún Kan is closed, collapsed, or off limits. It is almost certainly open, however, from 8am to 5pm daily. Note that while the cave has been wired for lighting in the past, it may not be working properly. Bring a flashlight. Allow one to two hours for the visit.

Nearby, the Jobitzinaj Caves are also open, but are as yet undeveloped for visitors. Ask at the entrance of Aktún Kan about a guide who can show you around.

Address:
Actún Kan Caves, Flores, Guatemala
Read More
Show Less
0 Tours and Activities to Experience Actún Can Caves
---