Things to Do in Ayr
---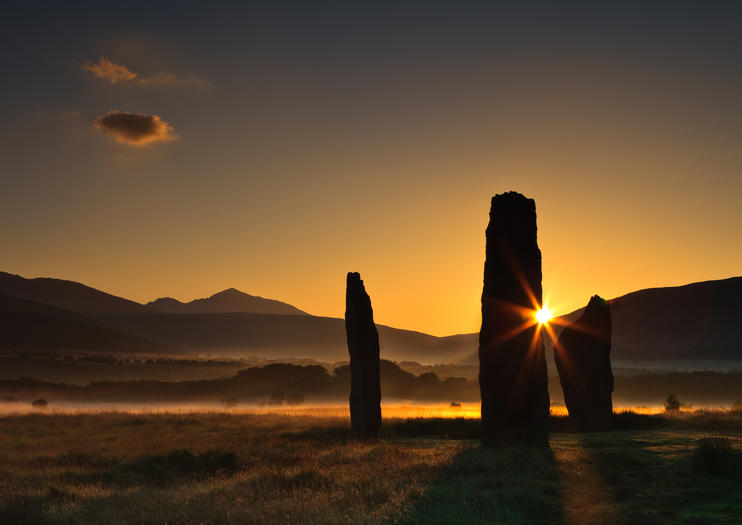 Comprised of six stone circles, Machrie Moor is a collection of prehistoric monuments dating back to the Neolithic period and the early Bronze Age. They were found and first recorded in 1861 by Irish naturalist James Bryce, who numbered them from 1 to 5. In addition to the standing stones, there are hut circles, ancient cisterns and burial cairns on site. It is believed that the most prominent stone circles were strategically placed so as to be as widely visible from every vantage point nearby. Rising starkly from the middle of rural fields, the three tallest pillars are made of red sandstone with the tallest at 18 meters. It is estimated that the stones were used for astrological purposes, often representing legendary figures in ancient folklore. The mystery and ancient history surrounding these stone structures makes for them particularly fascinating to visit.
Read More
Show Less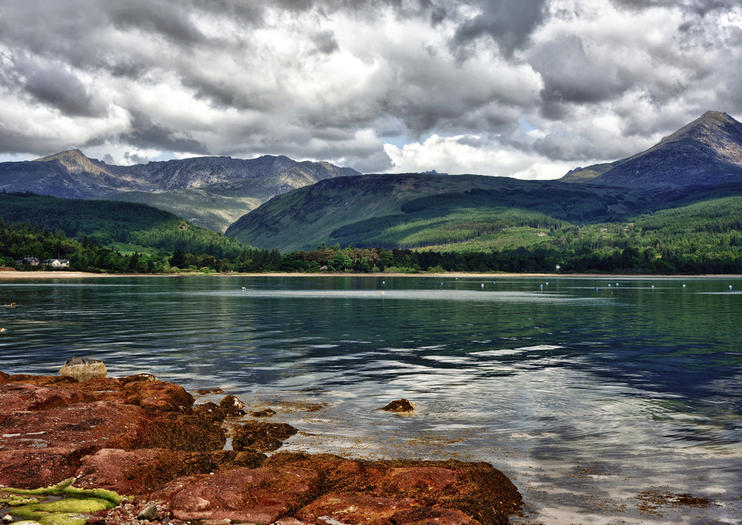 The Isle of Arran sits off the western coast of Scotland. Since the line the divides the Scottish Highlands from the Lowlands runs through the island, its landscape reflects this, and the island is often referred to as Scotland in miniature. The northern part of the island is more rugged and mountainous and sparsely populated. The southern part of the island has more rolling hills, and the majority of the island's population reside here.
The island boasts many attractions for visitors. Castles, such as Brodick Castle and Lochranza Castle, are located on the Isle of Arran. There is also a heritage museum where you can learn some of the island's history. Some people come to climb Arran's highest peak, Goatfell, which stands at 2,866 feet, while others choose to hike the more leisurely Coastal Way.
Read More
Show Less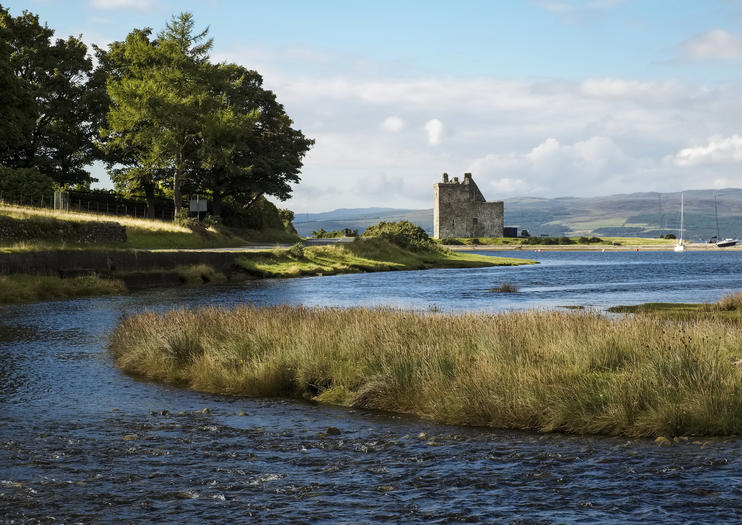 Lochranza Castle is a medieval castle on the Isle of Arran in southwestern Scotland. It sits on a narrow strip of land that juts out into Loch Ranza, and even though it is in ruins, it is still a fascinating castle to visit. Originally the castle was an old hall house built in the 1200s, but in the late 1500s it was incorporated into a newer tower house. The older castle had its main entrance one level up from the ground level. It was accessed by wooden stairs that could be removed if the castle was under attack. When the castle was rebuilt, the entrance was moved to the ground level. Lochranza Castle was most likely owned by the MacSween family at one time, though ownership changed around the time of its reconstruction. When the tower house was built, the tower stood five stories tall. Today it is possible to access the ground level at the north and south ends of the castle as well as parts of the upper level.
Read More
Show Less
---